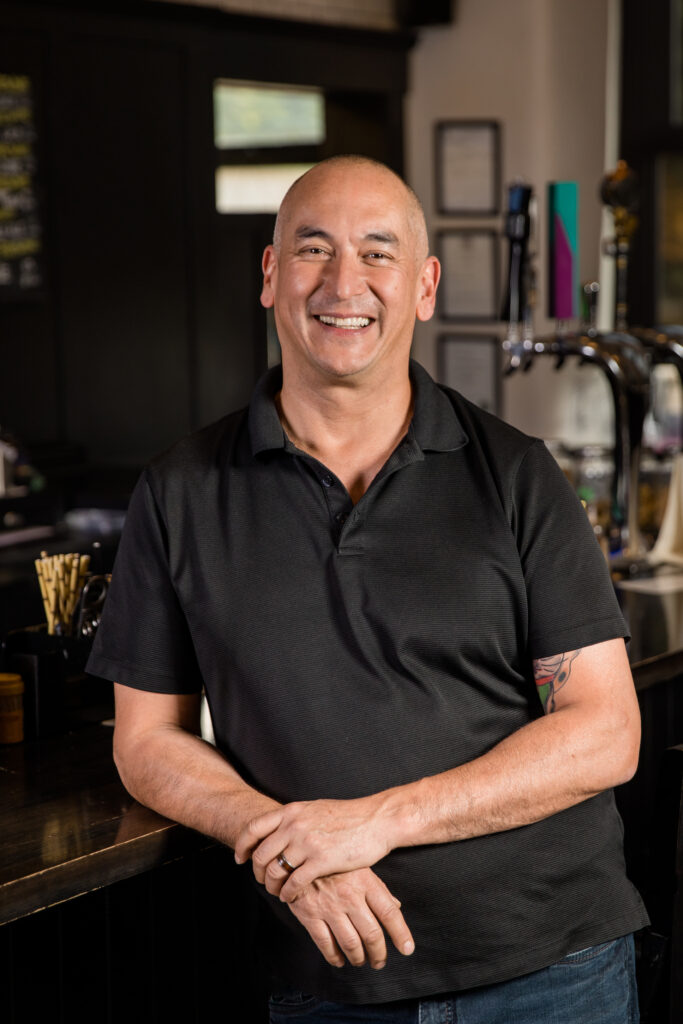 Chris van der Linden (Owner)
From Classroom to Cuisine
Creating Old School Eatery
Mountain View continued to run as a school until 2012 and sat vacant for a few years before it started to fill with local businesses. Jones Distilling was the first to come in, and we joined shortly after just across the hall and began the transformation from classroom to restaurant.
We made sure to keep true to the original architecture of the building while creating a more sophisticated atmosphere. Our goal was to emphasize the beauty of the room instead of building over it. We reclaimed wood from the building to create the bar-front and kept the old chalkboard up as well. The original 14 ft. ceilings were also restored to welcome natural light and create a sense of openness. Old black and white photos of teachers and students adorn the walls to remind us of what life was like at Mountain View in the 30s and 50s. As an added nod to the past, the restaurant is heated using 100-year-old hot water radiators rescued from Minto Manor, another heritage home in town.
Drawing inspiration from dishes around the world, we then started the construction of a delicately hand-crafted menu. We aimed to create a menu with unique dishes and meals that you don't typically see in Revelstoke. After months of hard work, Old School Eatery opened on Christmas Eve of 2018 and has been serving up delicious food and cocktails since.
Step back in time with us and enjoy the history and sights for yourself. If you love Revelstoke for its peaks, then come down to our dining room which provides views of four different mountains, creating the perfect backdrop for your meal. In the summer down on our patio, you can admire the historic brick school-front on one side and the iconic Mount Begbie and the Columbia River on the other. Either way, we won't keep you from the view.